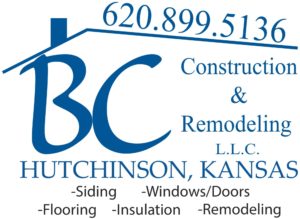 BC Construction & Remodeling L.L.C. has been serving Hutchinson and the surrounding areas since 2015. Our goal is to provide both a superior customer experience and tremendous value for our customers.
We are continuously growing and always ready to serve new customers, as well as returning customers.
We love our customers and welcome your feedback and suggestions. Use our Contact Us page to tell us what we're doing right or what we can improve on.
Also check us out on Home Advisor and Facebook.